Winner of the Golden Hawk award, the Transmission Man can fix anything. He even put disc brakes in my Studebaker. Everyone in Southern California is so much safer now!
Ron and his guys are awesome!! Always giving me way better prices than anywhere else. He is very informative on your vehicle as well. Never wants to take short cuts. Great service!
I get my truck serviced or repaired here. Friendly staff, good work, reasonable prices. Ron is able to answer questions and help find remedies to your automotive needs.
These guys are great. They work on ALL kinds of cars. They did the Transmission on my 1956 Studebaker Hawk. Great job. Thanks Ron, Mike and Jason.
Welcome to The Transmission Man
At The Transmission Man, we make every effort to give you the best possible auto repair service for your car or light truck. We won't just throw parts at a problem; we believe in solving the cause of the issue. We believe in transparency with the customer through honesty and going above and beyond expectations.
The Transmission Man provides honest and professional automotive repair and auto maintenance services to the people of Santa Clarita and surrounding areas. The quality technicians at The Transmission Man employ today's latest automotive technology and are equipped to handle all major and minor repairs on domestic and foreign vehicles. Read more...
Auto Repair Services
We offer complete automotive service and repair - we service most makes and models. Your satisfaction is our top priority!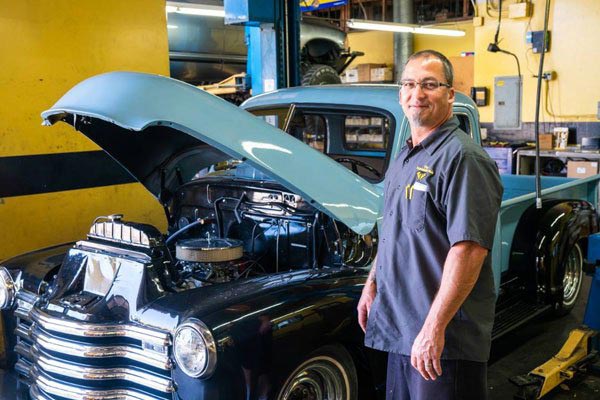 Call us for an appointment at (661) 254-2222, or stop in and see us at the first sign of trouble! Let us keep your car safe, and ready at all times to move your family to its destination!
The safety of your vehicle, passengers, and yourself hinges on the condition of your brakes. Proper brake maintenance is not merely a choice but a… Read more